About
Located in the heart of The Dengie, Essex, we offer a wide range of catering services.
Formed by it's MD, Andy Beck nearly 10 years ago, Andy's passion for delivering the
highest quality service alongside the wide range of outstanding food services, has
ensured a second to none and 1st class reputation. In high demand throughout the
entire year, Beck & Call keep going from strength to strength.
As well as Andy, there are many other resources available to and who work with Beck
& Call throughout the year, and depending on the events requirements, from waiting
staff, cooks and bar staff, they all have the same goal, to deliver the highest quality
service and ensure that whatever your event, it goes without a hitch and is a
memorable event for all the right reasons.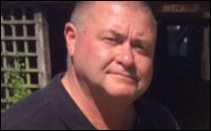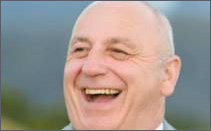 Andy Beck
Retired Police Officer Andy Beck
has had a passion for food for
many years, upon retiring from
the Police Force, it was almost
inevitable that he would venture
into a catering arena.
Never one to sit around, Andy is
always busy either preparing for
or delivering events, always
looking to see what new or better
(if possible) services can be
provided.

Neil Spindler
Keeping it in the family, Andy's
Father-in-Law Neil is a whiz with a
spatula, also certified in food
safety.
Sausages sizzle and burgers flip,
an endless supply of quips and
the day becomes more fun than
work.

Josh Beck
Beck the younger, whilst working
hard as a Landscape Gardner,
Josh still finds time to be the
main man when when it comes
to the Hog Roasts as well as
assisting with BBQ's and in
general.
When the BBQ needs firing up
and the roaster needs manning,
Josh get's it done.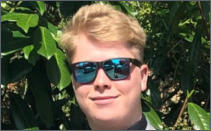 Louis Beck
Beck the even younger! also
certified in food safety and soon
to be studying engineering
design, catering with AYBAC
keeps him plenty busy in what
spare time he has :-)
A quick and dry wit keeps
everyone on their toes.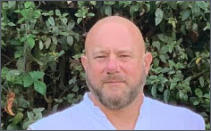 Nigel Smee
Nigel has been a keen hobby chef
and working with Andy for a
number of years whenever he
can fit it into his busy schedule.
A schedule which includes his
day job as an IT Consultant and
Company Director, DJ'ing,
Karaoke & Quiz Nights as well as
hosting and maintaining websites
such as this one!
"The people involved with Beck & Call are the most important
thing we have going for us, everyone puts their heart and
soul into ensuring that every event is delivered to the highest
quality of service, it takes years to build a good reputation
and minutes to lose it, we all know that and strive to ensure
that we maintain the already amazingly high reputation we
have."
Andy Beck MD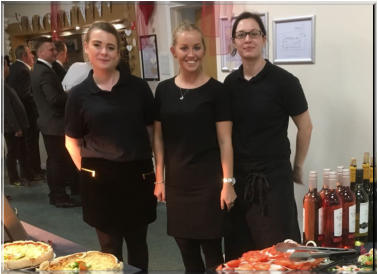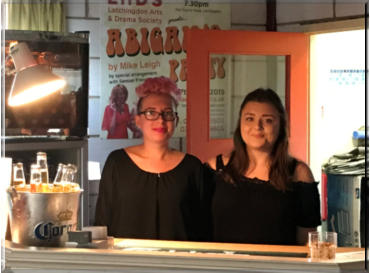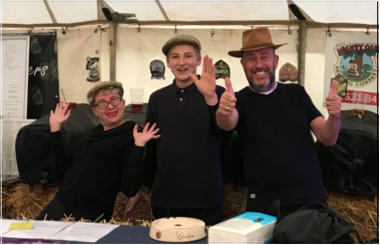 Here are just a few of the other amazing people we
work with!
Emily, Vicky, Stacey, Michaela, Chaniece (Charlie), Patrick, Brian, Jaime, Ethan, Tracey, Dave D.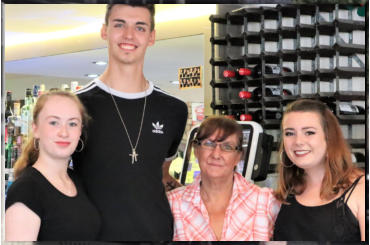 A bit of ancient History :-)
Where did the Beck 'and' Call come from, well the obvious answer is it is based on Andy's family surname, and that is certainly true, however,
there is some history as well, which Andy was unaware of when choosing the company name, there was a previous Beck and Call, over 100
years ago!
Not a caterer, but the first Catalog and Post Based household products suppliers in the England!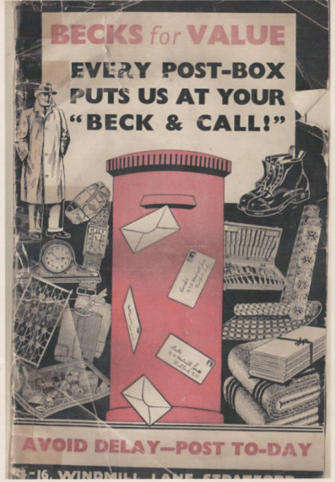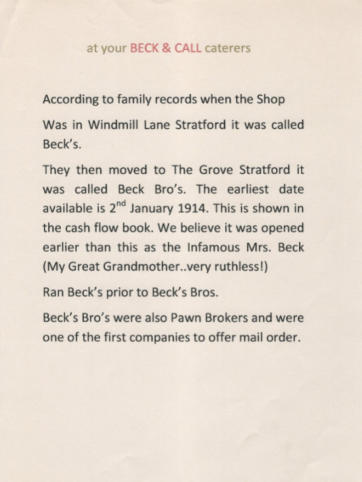 @ At Your Beck & Call - 2019 - 07980 546956